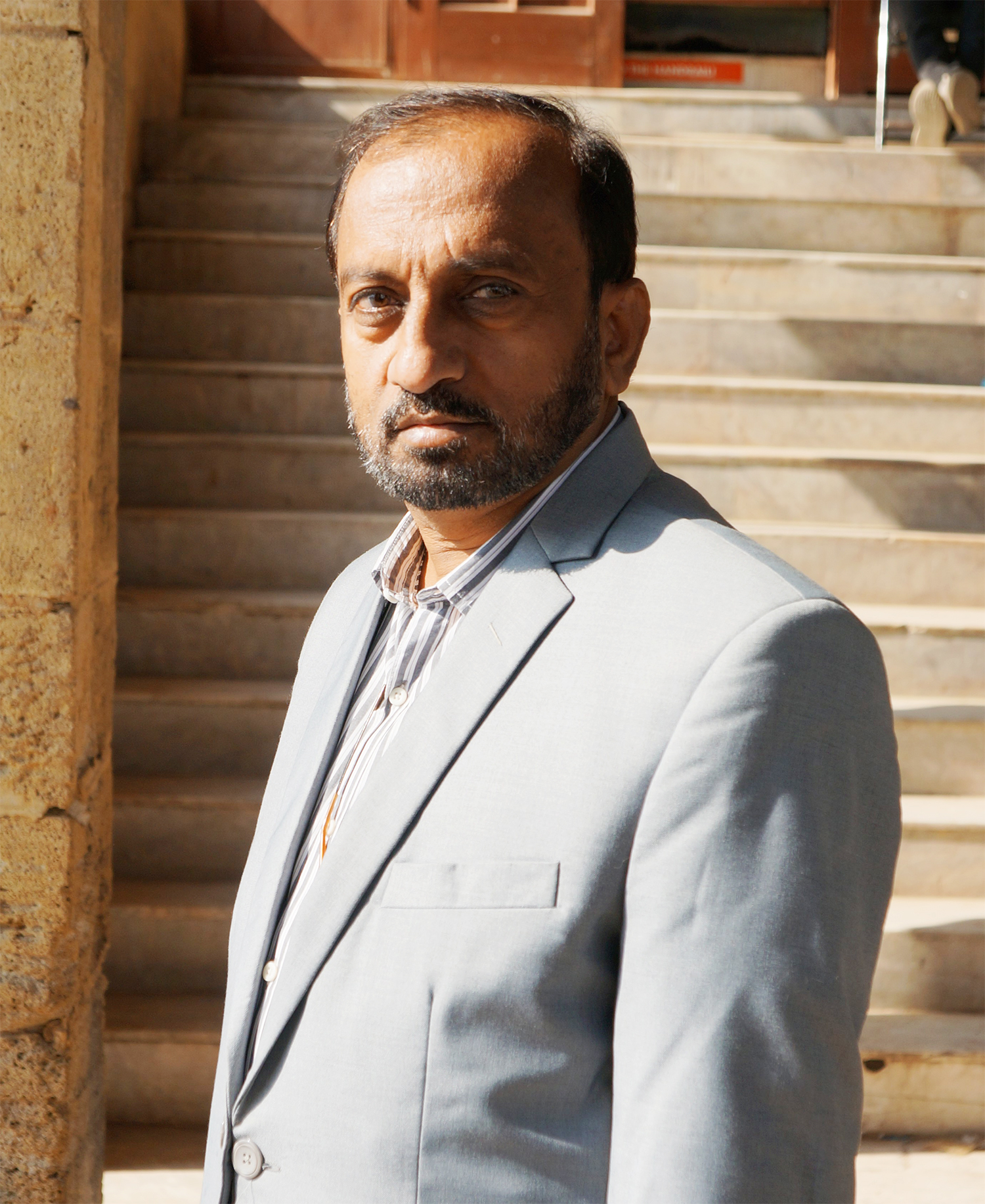 Mr. Muhammed Jamal Mushin belongs to a distinguished artistic family of Multan that has centuries old tradition in Calligraphy. His father Hafiz Muhammed Iqbal, commonly known in the art circles as Ibn-e-Kaleem, has made a name for himself in this field by being the Creator of a new Khat, Khat-e-Ra'ana. His achievement can be gauged by the fact that this was perhaps the first such introduction in last many centuries. Ibn-e-Kaleem father, Muhammed Hasan Khan Kaleem Raqam like his illustrious father (and Ibne-Kaleem's grandfather) Maulana Qaim-ud-din Khan Langah was a great artist of his time. One of the masterpieces Maulana Qaim-ud-din Khan Langah, a beautifully hand written Quran-e-Majeed,  is still on display at the National Museum, Karachi.
Keeping up the family tradition, Mr. Jamal, like his other brothers, is an active art player.  He has established Art Point School of Calligraphy and Fine Arts which is serving the community for last three decades. Mr. Jamal Muhsin has produced many pieces of art that are unique in their nature. He has entered into different arenas and came out successfully from them. He has tried his hand and vision in different new techniques especially in writing Allah's names (Asma ul Husna), Quranic verses etc. in Kufic Calligraphic Style. His mastery over Kufic Writing Style technique makes him a unique artist in this field.
With the passage of time the work of Mr. Jamal is further refining and getting matured. He has held many exhibitions in Pakistan as well as around the World, including a solo in Birmingham UK in 2012 that have been well received by critics and art lovers. Apart from in-person exhibitions, Mr. Jamal Muhsin has also been a part of many Virtual exhibitions around the World and won several medals from International Exhibitions. Mr. Jamal is also a fine arts teacher and willingly passing on his art wealth to eager new generations.